Temperatures in Austin are already in the mid-90s so it's hard to believe it's not officially summer yet.  We've been fortunate enough to check our beach vacation off of our summer list but there's still more we'd love to do. Our priority this summer is teaching Cakes how to swim so there'll be lots more water in our future.  I definitely foresee trips to local lakes, visits to Sea World, and even slip and slides and sprinkler fun in the backyard just to get Cakes more comfortable being in the water.
But you can't have all of that fun in the water without working up an appetite. Most of the time when I'm creating meals, developing kid friendly recipes that the entire family can enjoy together is at the top of my priority list. Obviously this doesn't always happen as my husband and my tastes vary greatly and leans more towards the spicy spectrum.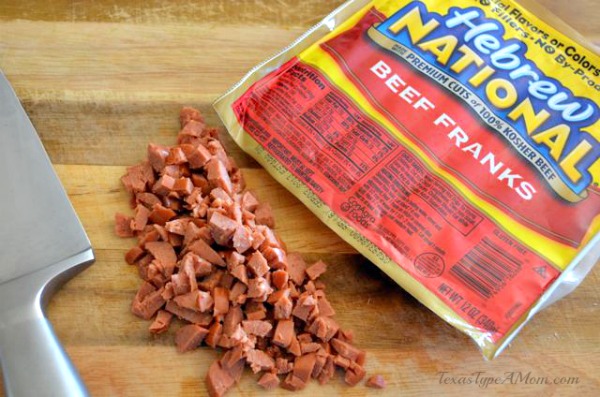 With our family's new found fondness for hot dog recipes, I tried coming up with something new this week to integrate hot dogs into a new recipe.  After making a recipe with chili, the natural follow up for me was cornbread.  Chili and cornbread pair so well, so why not follow up a chili dog recipe with one for corn dogs?!  And these perfectly portioned, kid friendly servings have been a new favorite from the time they popped out of the oven.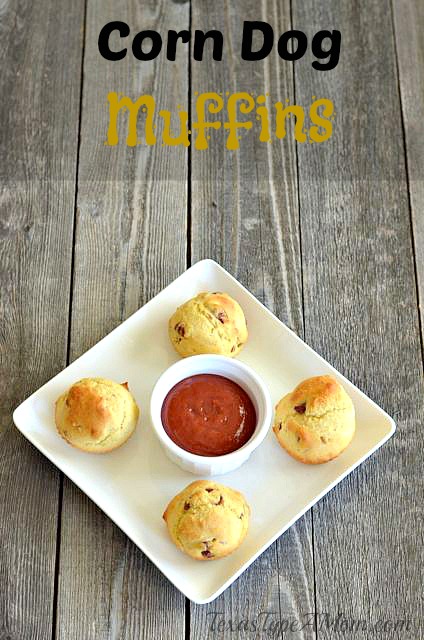 Corn Dog Muffins
Ingredients
1 c. corn meal
1 c. flour
1//8 c. sugar
4 tsp. baking powder
1 tsp. salt
1 egg
1 1/4 c. soy milk
4 tbsp. vegetable oil
(2) Hebrew National Hot Dogs, chopped
Directions
Preheat oven to 425 degrees.
Line muffin tin with muffin liners and/or lightly spray with cooking spray.
Whisk together corn meal, flour, salt, sugar, baking powder, soy milk, eggs, and vegetable oil in mixing bowl.
Fold in hot dogs until evenly distributed.
Fill prepared muffin cups 2/3 full with batter and bake for 20 minutes.
These corn dog muffins can be prepared as an appetizer, frozen and reheated for a quick meal, or as an easy dish to enjoy during the 99 days of summer for the whole family.
What are your favorite recipes for summer entertaining?
Hebrew National tastes great because, for more than 100 years, we've adhered to the highest quality standards. Hebrew National Franks are made with premium cuts of 100%pure kosher beef, and contain no artificial flavors, no artificial colors, no by-products, and no fillers. Premium taste and high quality every time, for any occasion. That's our guarantee. Learn about even more reasons to love HebrewNational,and tell us why you love them,too! www.facebook.com/HebrewNational 
Disclosure: Compensation was provided by Hebrew National via Glam Media. The opinions expressed herein are those of the author and are not indicative of the opinions or positions of Hebrew National.